What's the first thing that comes to your mind when you are invited for a party? "What am I going to wear?" Even if you have a whole wardrobe filled with different party wear still you will be wasting your time choosing the perfect outfit, foot wear and jewelries. You need to pick your clothes that will be matching for the specific occasions. Also be mindful of the colors you pick. Well, if you want to look like the life of the party, keep reading this article.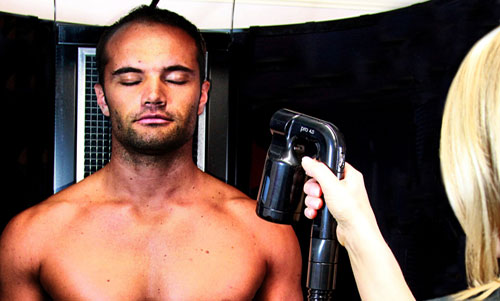 Pay attention to the colors
Some colors match perfectly while some don't. You will be able to recognize it once you start matching different skirts with tops and blouse. Normally a black pencil cut skirt will match any top. You can also match like different color shades. But if you are wearing a frock then no worries at all. You can check for new designs of frocks and other party wear. Either you buy them from your local shop or you can purchase them online. Also the clothes you wear will depend on different seasons. Like winter you will have to wear thick clothes that will make you feel warm. For spring you can wear bright colors and try to match different colors at once.
Make-up -don't overdo i
If you find hard doing your own make-up for parties and special occasions then step into a salon before you mess it up. Your beautician will know exactly what make-up will suit you and also don't forget to tell him/her the color of your outfit. Actually it's not that hard to do a simple make-up. You can watch for tutorials done by famous celebrities on YouTube to get ideas. If you like to give that attractive look to your eyes you can use eyeliner, eye shadows and eye lash. Instead use the individual lashes to give it a more natural look. On the other hand some people prefer a proper eyelash extension for easy access.
Hair styles – choose your favorite
There are so many hair styles that start from simple day to day ones to complex styles. Go online and search for hair styles for weddings, parties and for work. You will hundreds of different braids, pony tails, hair buns and other styles. Some of them are so easy even a lazy girl who doesn't want to spend so much time on her hair can do them easily! You can pick one you like and ask your hair stylist to do it for you. As aforementioned, YouTube hosts a lot of tutorials on different hair styles too. You think it is must to go to a salon for your wedding day make-up and hair. Well, now you can do them by your own if you try watching these video clips that show you how to do so.
Other things you need to consider
What about your foot wears? Choose the correct style that will match your dress or outfit that you are going to wear. If you possess different colors of shoes then you need to decide what will go best with your dress. Some of the new trends are high heel wedges and sneaker wedges that give you the cute look.
You can also get done a spray tan in Ringwood and with your jewelries on this can give you that dazzling look and glow to your outfit and your accessories.
Hence, it's very important that you choose the correct set of ear rings, bracelets, chains and rings. For an example if you are wearing clothes that consists of colors like yellow, red and orange it is better to choose gold for your jewelry color. If you are wearing colors like blue, green, pink and black (colors that are not too bright) it is best to choose silver over gold for your jewelry. Likewise, choose the correct set that will blend with your colors. Plus, don't mix and use gold and silver. That won't be a really good idea. Also don't over wear jewelry. If your clothes have a lot of glittery stones reduce the amount of jewelry. For an example instead of long chains you can use a choker or a long pair of ear rings. Looking simple is the best way to bring out your natural beauty.